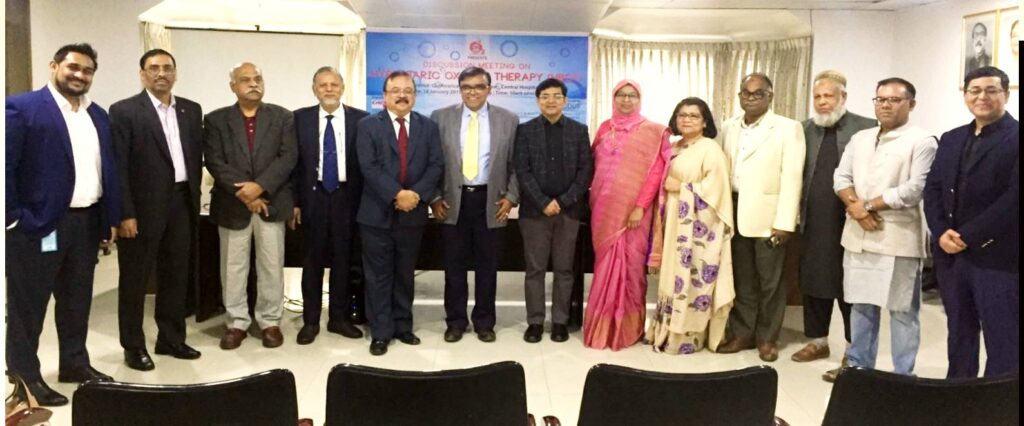 Hyperbaric Oxygen Therapy (HBOT) is a specialized oxygen treatment that enhances the body's natural healing processes by inhalation of 100% oxygen in a total body chamber, where atmospheric pressure is increased and controlled. It treats a wide variety of medical conditions, usually as part on an overall medical care plan.
Dr. Raghib O2 is the first independent Hyperbaric Oxygen Therapy Center of Bangladesh
Dr Raghib Manzoor started RaghibO2 Hyperbaric Oxygen Therapy Center back in 2018 and started treating individuals who wanted to try alternate medical therapy.
After documenting the immense success of this patient's overall health and improvement, he opened this to general public.
Dr Raghib Manzoor has experience in Anesthesiology, Critical Care and Emergency Medicine. He is a Certified Medical Professional in Hyperbaric Oxygen Therapy.
While the team is there, you can trust that there will be 100% effort to make you understand the HBOT related treatments and options available to you both financially and health wise.